Operation Florian continues to support the donation of fire appliances to Fire and Rescue Services in Zimbabwe. This latest venture involved the donation of six fire appliances. Four for Harare ( 2 x Dennis ex Cleveland Fire Brigade and 2 x Mercedes ex South Wales FRS), one for Masvingo ( 1 x DAF ex Lancashire FRS) and one for Chinoyi ( 1 x Volvo ex GMC FRS).
The six vehicles were driven from Chorley Lancashire to Teesport docks by 7 Operation Florian volunteer members. From there they will be shipped to Walvis Bay in Namibia were they will be picked up by the respective services they are being donated to. They will them drive them overland to their respective destinations. This is a journey of over 1500 miles.
Team Members
Paul Rigden Lancashire FRS
Barry Meadows ex Lancashire FRS
Simon Bonney ex Lancashire FRS
Adam Flynn Lancashire FRS Fleet
Bernie Lees ex GMC FRS
Gary Higson ex GMC FRS
Martin Brien GMC FRS Fleet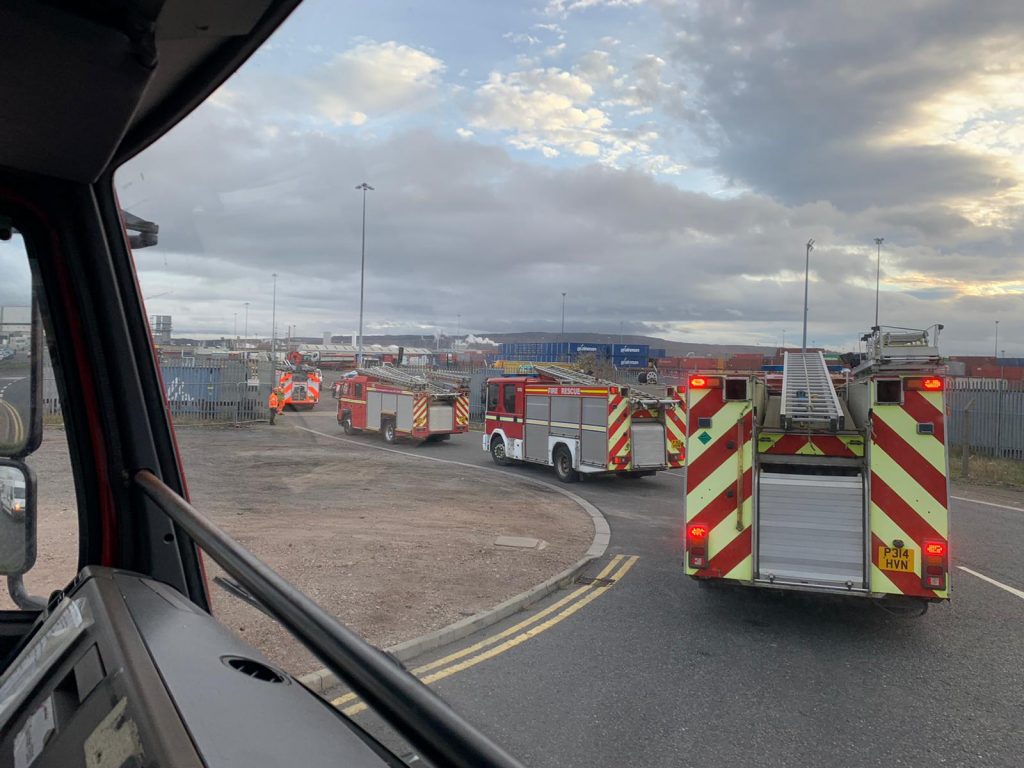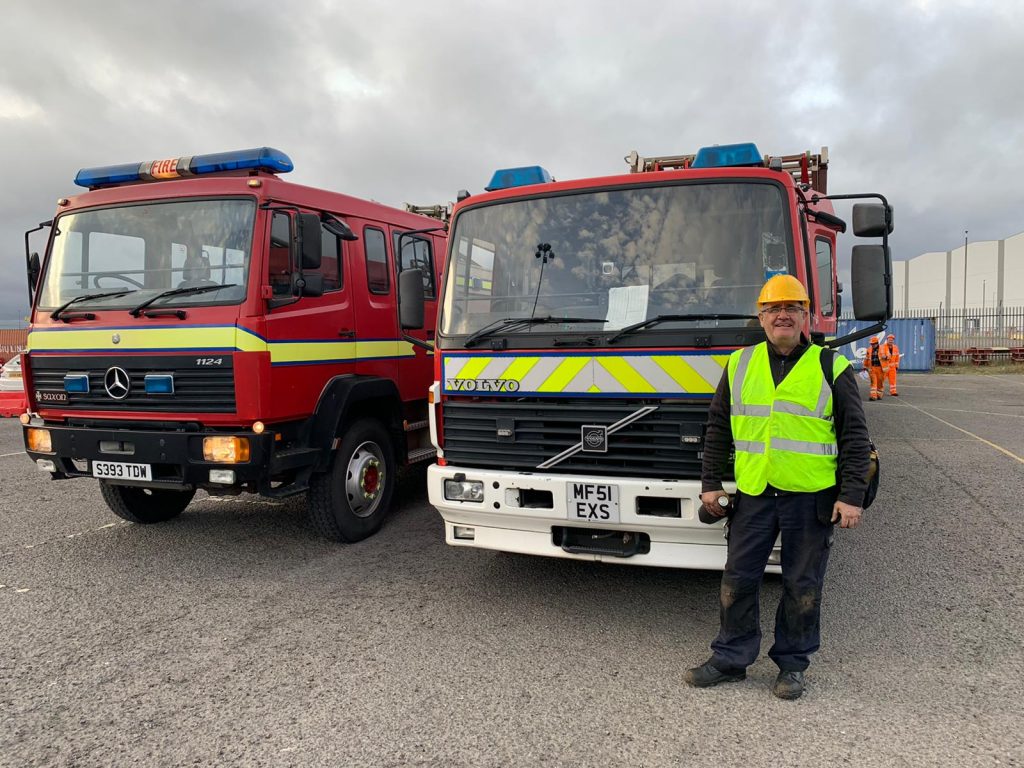 A special thanks to Cleveland Fire Brigade, GMC FRS, Lancashire FRS and South Wales FRS in donating these ex service vehicles. Although they have been replaced by new fire appliances in the UK they still have a useful service life. They will provide vital fire cover in areas throughout Zimbabwe. With their help we are creating safer communities.
Projects like this could not be achieved without our dedicated team volunteers from within Operation Florian. They give up their time to help their fellow firefighters in need.