What we do
Operation Florian works to promote the protection of life amongst communities in need worldwide.
Since 1995 we have donated vehicles, equipment, supplies and expertise all over the globe. After donating any equipment, our teams stay with local fire crews to provide training and support, ensuring that they are fully able to get the most out of what we deliver.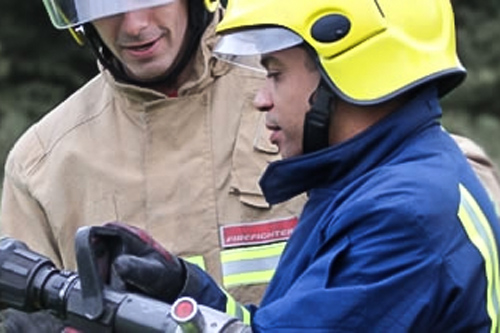 Our mission
to promote the protection of life amongst communities in need in any part of the world by the provision of equipment and training to improve fire fighting, first aid and rescue capabilities
Equipment
We provide fully serviceable equipment and personal protective equipment to our projects and missions worldwide. This gives our recipients confidence and the capability to provide a lifesaving Service in their own communities.
Given the right tools and guidance they can develop their fire and rescue services to the high standards we experience in the UK.
Vehicles
We source fire appliances, ambulances and operational response vehicles all of which are fully serviceable. We also provide the recipients with training in the care and maintenance of all vehicles and equipment This involves partnership working with the wider UK emergency services, and specialist manufacturers.
Fundraising and sourcing donations of vehicles and equipment can be very challenging at times however the rewards are immense for our volunteers and, more importantly, the receiving communities who have asked for our help and support.
Training
Professional training for professional people.
The personnel in our training teams are volunteers drawn from all levels of the UK Fire and Rescue Service and other emergency support organisations. They have a wealth of experience and expertise.
we support all aspects of training including operational, technical/community fire safety and command and control courses delivered to a worldwide standard. We also teach our recipients how to service and maintain the donated vehicles and equipment.
We have strong partnerships with academic establishments and many Fire and Rescue Services throughout the UK.
Get in touch
Please use this form to contact us with any questions you may have. We aim to reply within four working days.