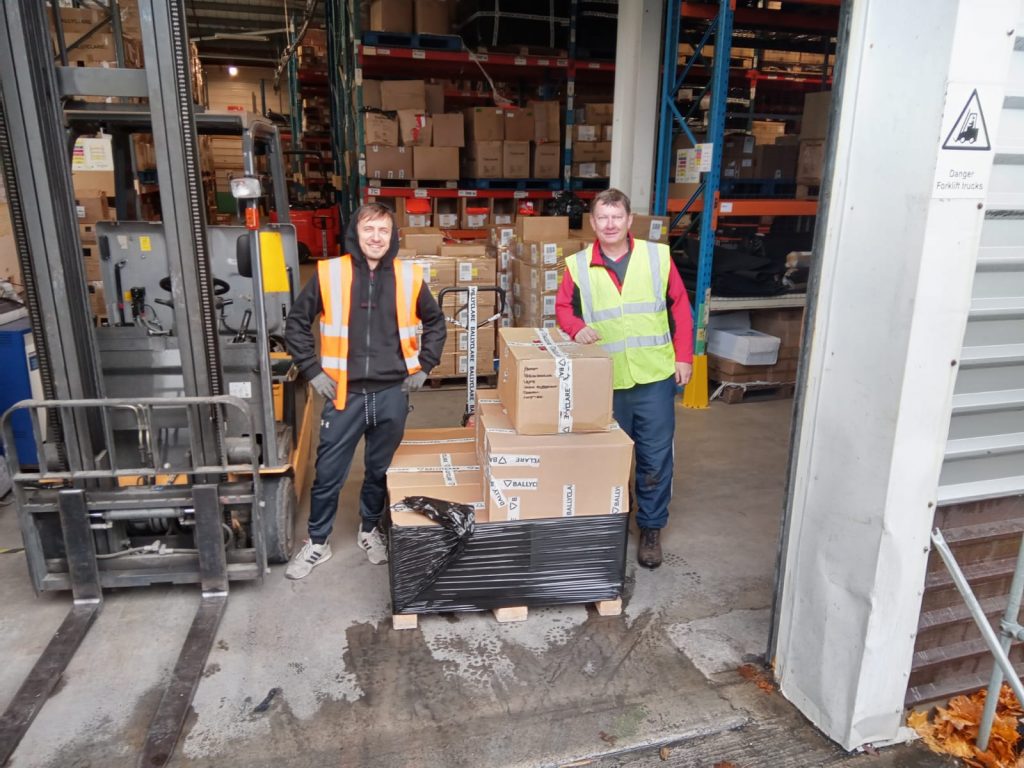 Ballyclare Group donate to Operation Florian
Ballyclare Group continue to be a vital source of donated PPE to Operation Florian. This partnership has proved to be very fruitful for both parties in distributing ex UK FRS PPE. Operation Florian has taken delivery of two batches of donated kit over the last few weeks. This donation will be sorted, batched and stored ready for shipping to various present projects and future ventures.
Operation Florian would like to thank John Leonard, Katie Holmes, Johnathan Whitaker and Richard Lees fro the Ballyclare Group for helping process these recent donations.
Details
Equipment included:
Various items of PPE including, Fire helmets, Flash hoods, Fire Tunics, Bunker pants, Fire boots and GP gloves.
Donated by: Ballyclare Group
Donated on: 01/11/2021
Donated to: First batch of PPE shipped to Harare Fire Brigade in Zimbabwe
Return to all