On Wednesday 11th May 2022 a delegation representing the Homa Bay Region of Kenya visited Operation Florian main stores at Washington Hall, Lancashire Fire and Rescues International Training Centre. The purpose of this visit was to view two equipped Volvo Fire Appliances for potential donation to the communities of Homa Bay.
This Operation Florian project is in partnership with Workington Rotary International in Cumbria under the guidance of Chair Ken Kirkwood. The original project started in 2019 and the next phase was delayed due to the pandemic. Representing Homa Bay was Mr Kipnyango W Seroney the goodwill Ambassador for the Kootab Myoot Community of Kenya and Lydia Tet Olet Director of Kenya in the Park.
Representing Lancashire Fire and Rescue Service was DCFO Steve Healy, Service Training Manager Tom Powell and Darcy Williams Internal Communications Officer for LFRS.
The Operation Florian team consisted of Michael Doherty Chair of the Charity, Tony Burscough Trustee, Bernie Lees Trustee, Shephard Ndlovu Trustee, Gary Higson Homa Bay project team member and Paul Rigden LFRS and Operation Florian member.
Also attending was Angeline Ward Regional Manager, Sub-Saharan Africa-International Recruitment for the University of Central Lancashire (UCLAN).
The visitors toured the donated ex GMC Fire Appliances-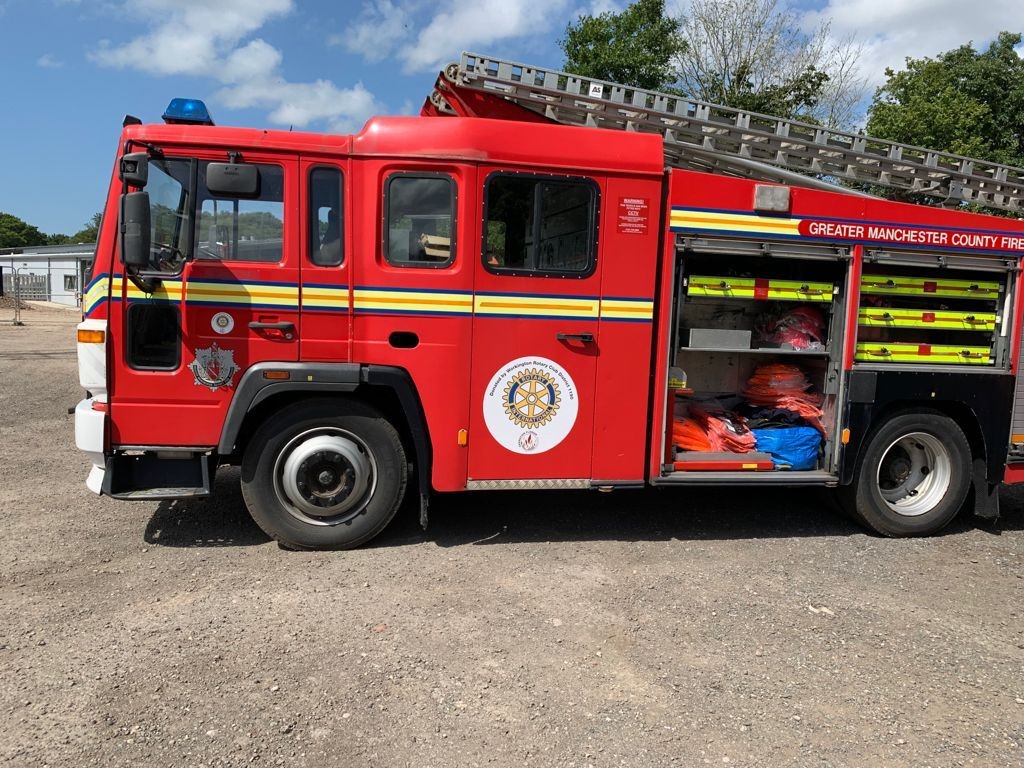 The two fire appliances have been donated by GMC FRS and equipped by donations from many UK FRS's. Lancashire Fire and Rescue Service supplied PPE, helmets and RTC equipment.
Lancashire Fire and Rescue Service has been a supporter of Operation Florian from its concept in 1995. Without the help and cooperation of rescue services the charity could not operate and provide much needed vehicles and equipment to communities in need throughout the world.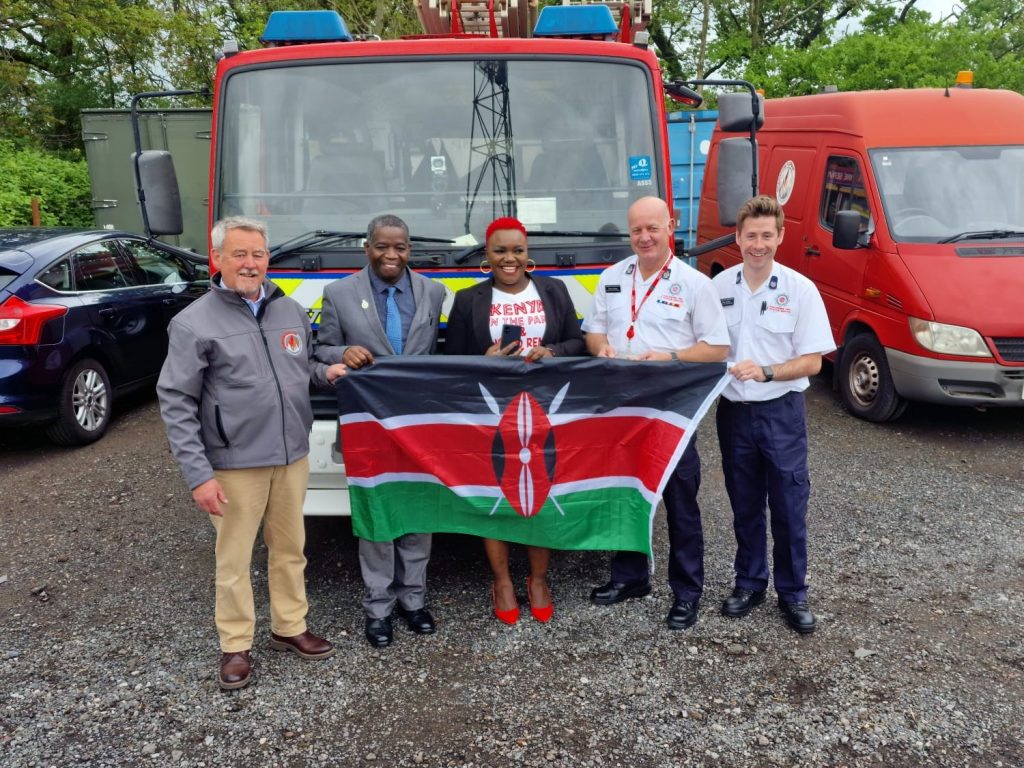 Discussions took place on the future development of the Kenyan project and potential future phases.
At the present time Operation Florian is running and developing projects in Kenya, Montenegro, Philippines, Zimbabwe, Lebanon, Cape Verde and Macedonia. The storage facility area provided by Lancashire Fire and Rescue Service at Washington Hall is vital to the charity to meet the needs of these projects.