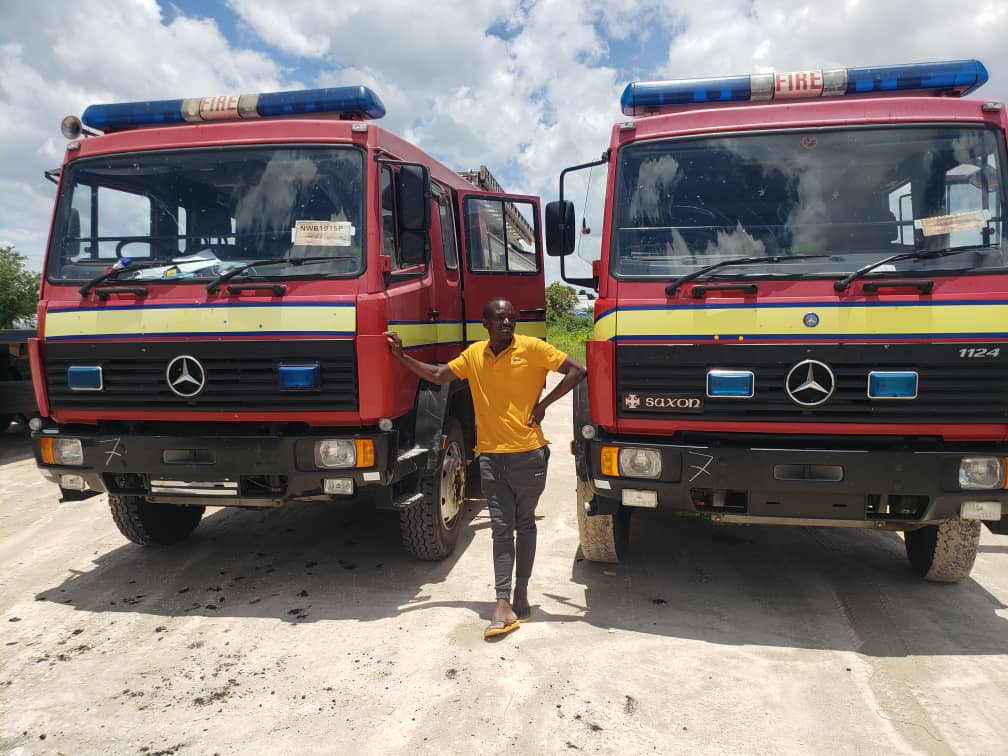 Mercedes S392 TDW ex service South Wales Fire and Rescue Service 4 x 4 Fire Appliance
This Mercedes Fire Appliance registration no S392 TDW was kindly donated to Operation Florian by South Wales Fire and Rescue Service. It was delivered to the "Africa Dock" at Teesport in the UK in December 2021 for shipping to Walvis Bay in Namibia. From there it was driven by Harare Fire Brigade firefighters to its final destination in Harare Zimbabwe. It was one of four vehicles donated to Harare Fire Brigade on this shipment. This vehicle is ideal for communities it now services round Harare due to its 4 x 4 capability.
This Mercedes 4 x 4 fire appliance was one of two vehicles of this type shipped Harare in Zimbabwe in December 2021. It will provide greater fire cover for the 3 million population of Harare. Its 4 x 4 capacity is vital in providing fire cover to the rural areas round Zimbabwe's capital.
Details
Donated by: South Wales Fire and Rescue Service
First registered: 01/09/1998
Make and model: Mercedes Saxon 1124 4 x 4 vehicle
Vin number: 6771842K276191
Engine number: 357944420447721
Return to all