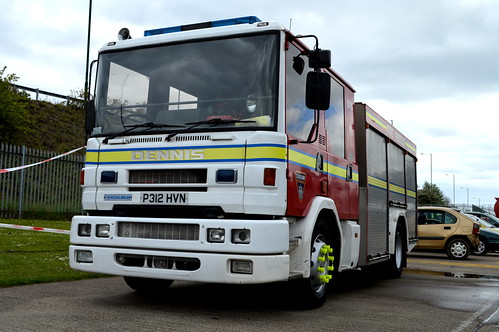 Dennis P312 HVN ex service Cleveland Fire Brigade
Dennis Excalibur Fire appliance registration number P312 HVN generously donated by Cleveland Fire Brigade. This vehicle has seen over twenty years service protecting the communities of Cleveland. When it came out of their service it was donated to Operation Florian. This front line vehicle was then shipped to Walvis Bay in Namibia from the "Africa Dock" Teesport in the UK in December 2021. From there it was driven by Harare Firefighters to their city.
This vehicle was kindly donated by Cleveland Fire Brigade. It is now based in Harare the capital city of Zimbabwe. They have several other Dennis fire appliances donated by Operation Florian. This additional appliance will enhance their fire capability in protecting their communities.
Details
Donated by: Cleveland Fire Brigade
First registered: 05/03/1997
Make and model: Dennis Excalibur
Vin number: SFD222A12GS8068
Engine number: CUMMINS21246755
Return to all