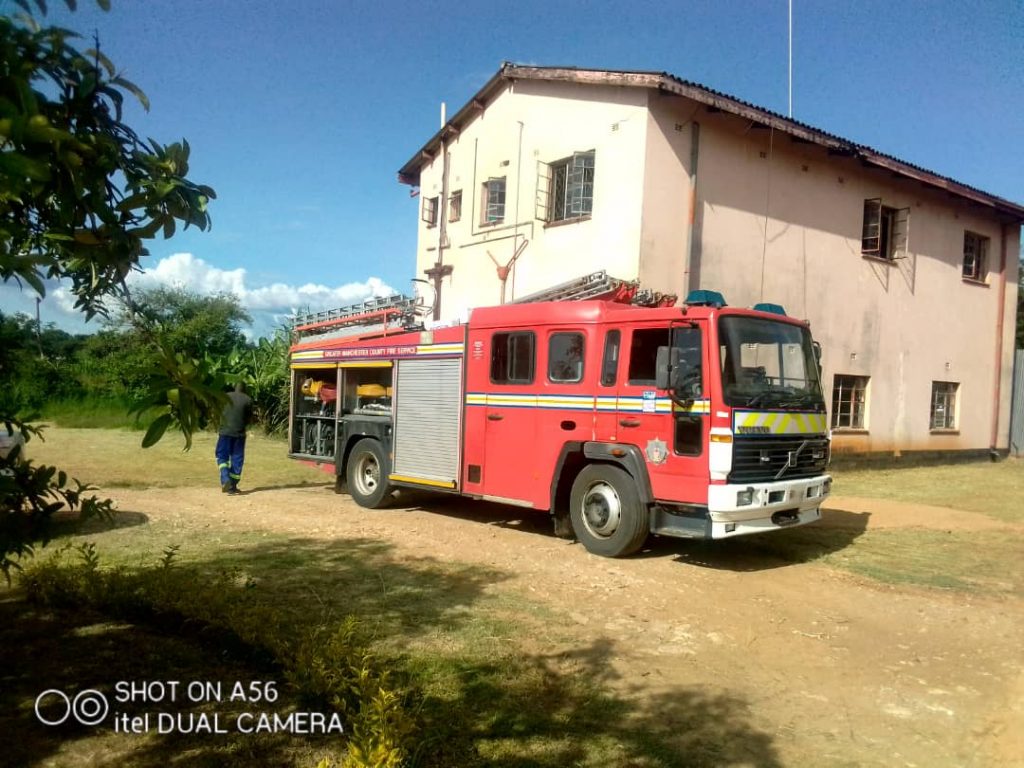 Volvo MF51 EXS in service at Chinoyi Zimbabwe
Volvo Fire Appliance registration no MF51 EXS was an ex service Greater Manchester Fire and Rescue Service pump. It was protecting the communities of Manchester for nearly 20 years. The vehicle came into service with GMCFRS on Monday 01/01/2001. This vehicle was on of a number of Volvo's that came into service at that time. Operation Florian would like to thank GMCFRS for this generous donation of a Volvo Fire Appliance.
The Volvo was delivered to the "Africa Dock" at Tessport in the UK and then shipped to Walvis Bay in Namibia in December 2021. There it was picked up by Chinoyi Fire Service personnel and driven to its final destination in Chinoyi Zimbabwe. The fire appliance is now in service serving the local communities providing vital fire cover.
Details
Donated by: Ex Greater Manchester Fire and Rescue Service fire aplliance
First registered: 01/01/2001
Make and model: Volvo FL6 Intercooler FL6 Intercooler
Vin number: YV2E4C5A2YB258457
Engine number: 0000163847
Return to all